Steampunk Lamp
NeoSteamLabs Art Mk002
——
——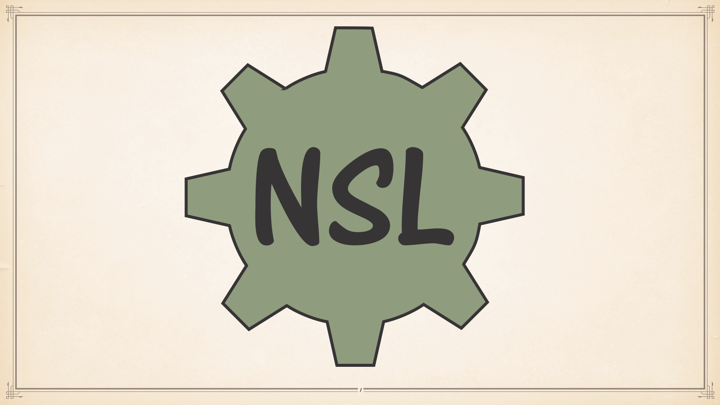 ——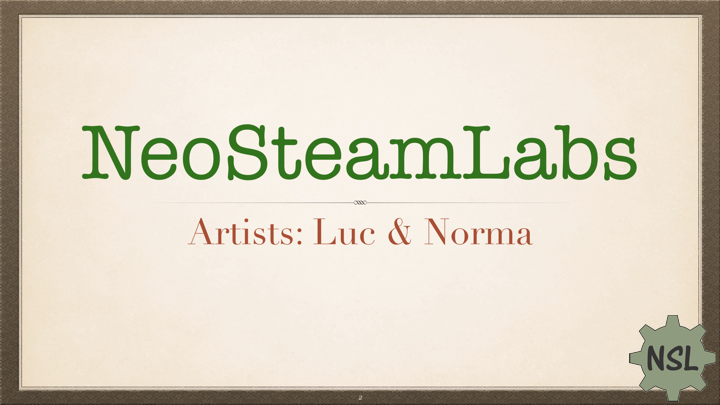 ——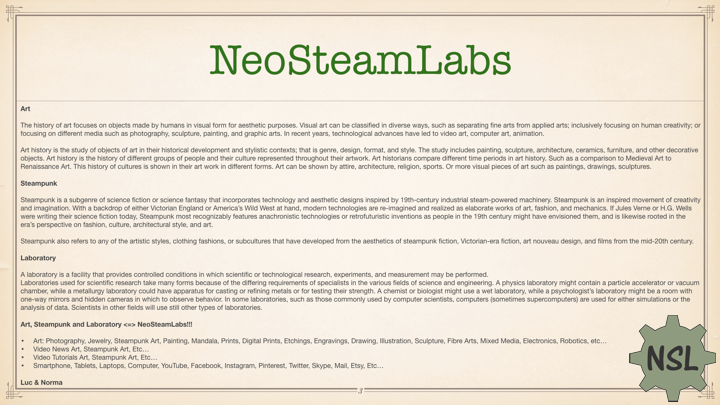 ——
——
Luc & Norma
Steampunk Lamp – Item #000042
——
——
——
——
——
——
Artist: Luc Paquin
Year: 2019 (June)
Art: Steampunk Lamp
Length: 7.5″ – 190 mm
Width: 4.75″ – 120 mm
Height: 6.5″ – 165 mm
Media: Cigar Box, Arduino Pro Mini 328, 8 NeoPixel Stick, Toggle Switch, Rotary Potentiometer Brightening, Rotary Potentiometer Sensor, USB Cable, USB Port Power Supply, Ball Jar, Etc…
Software: Arduino IDE, Corel PHOTO-PAINT, CorelDRAW
Camera: Nikon D7200
Video: Canon VIXIA HF R700
Video Editing: Pinnacle Studio 20
Steampunk Lamp – Item #000042
Item Details
Handmade
Materials
Cigar Box, Arduino Pro Mini 328, 8 NeoPixel Stick, Toggle Switch, Rotary Potentiometer Brightening, Rotary Potentiometer Sensor, USB Cable, USB Port Power Supply, Ball Jar, Etc…
Dimensions
Length: 7.5″ – 190 mm
Width: 4.75″ – 120 mm
Height: 6.5″ – 165 mm
A piece of Steampunk Lamp custom unique handmade. The perfect statement will add steampunk flare to any look with unique handcrafted designer.
100% Steampunk Lamp Unique Handmade.
Ready to ship within 1 week.
Luc & Norma
Steampunk Art
——
——
Box
Purse
Jewelry
Top Hat (Raspberry Pi 3, Camera, etc…)
Skull (Arduino, Eyes, Lower Jaw, MicroSD, Voice, Volume, Speak, etc…)
Lamp (Arduino, NeoPixel, etc…)
Etc…
Luc & Norma
Steampunk
——
——
Steampunk is a subgenre of science fiction or science fantasy that incorporates technology and aesthetic designs inspired by 19th-century industrial steam-powered machinery. Steampunk is an inspired movement of creativity and imagination. With a backdrop of either Victorian England or America's Wild West at hand, modern technologies are re-imagined and realized as elaborate works of art, fashion, and mechanics. If Jules Verne or H.G. Wells were writing their science fiction today, Steampunk most recognizably features anachronistic technologies or retrofuturistic inventions as people in the 19th century might have envisioned them, and is likewise rooted in the era's perspective on fashion, culture, architectural style, and art.
Steampunk also refers to any of the artistic styles, clothing fashions, or subcultures that have developed from the aesthetics of steampunk fiction, Victorian-era fiction, art nouveau design, and films from the mid-20th century.
The Wild Wild West is an American science fiction western television\movie
Dr. Who (1963-2019)
The Elder Scrolls is a series of action role-playing open world epic fantasy video games
The 2009–2014 Syfy television series Warehouse 13 features many steampunk-inspired objects and artifacts, including computer designs created by steampunk
Alice Through the Looking Glass video games
Thief: The Dark Project steampunk metropolis video games
Van Helsing movie
Luc & Norma