Luc Paquin
——
——
——
——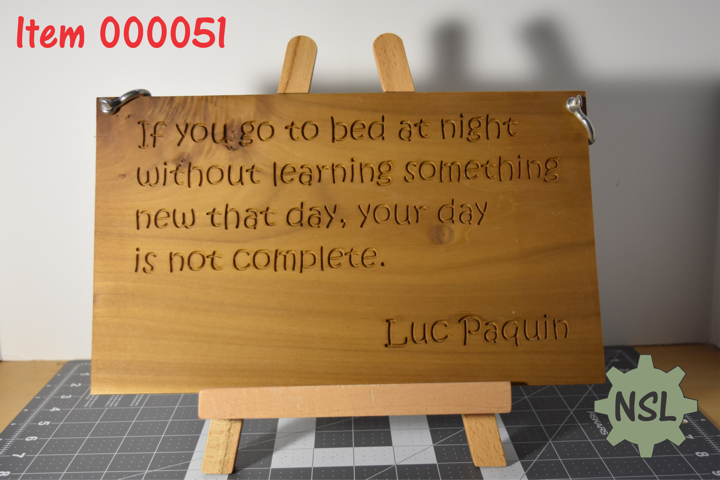 ——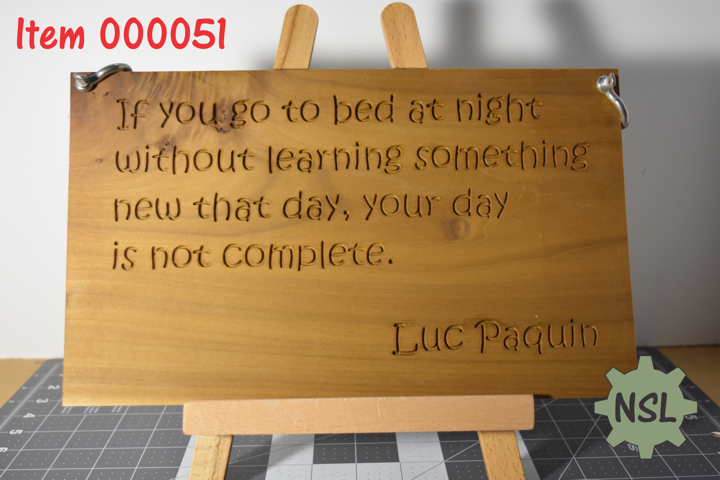 ——
Artist: Luc Paquin
Year: 2017 (August)
Art: Sculpture
Length: 12″ – 300 mm
Width: 7.25″ – 185 mm
Height: 0.25″ – 8 mm
Media: Wood Alder, Tung Oil and Hardware
Tools: Shapeoko 3
Software: VCarve Pro, Corel PHOTO-PAINT, CorelDRAW
Camera: Nikon D7200
Video: Canon VIXIA HF R700
Video Editing: Pinnacle Studio 20
Etsy: https://www.etsy.com/listing/716622730/luc-paquin-item-000051
If you go to bed at night without learning something new that day, your day is not complete.
Luc Paquin (1970)
A piece of Wood Alder custom unique handmade. The perfect statement will add flare to any look with unique handcrafted designer.
100% Wood Alder Unique Handmade.
Ready to ship within 1-2 weeks.
Follow Us
Web: https://neosteamlabs.com/
Web: http://www.donluc.com/
Web: http://www.jlpconsultants.com/
YouTube: https://www.youtube.com/channel/UC5eRjrGn1CqkkGfZy0jxEdA
Facebook: https://www.facebook.com/neosteam.labs.9/
Instagram: https://www.instagram.com/neosteamlabs/
Pinterest: https://www.pinterest.com/NeoSteamLabs/
Twitter: https://twitter.com/labs_steam
Etsy: https://www.etsy.com/shop/NeoSteamLabs
Luc & Norma